kym X Å
Kundalini Yoga and Meditation x Åmy K.
KUNDALINI DISCO
The bio-chemical experience of Kundalini Disco™️ is different for every body. The intention is the embodiment of light, harmony and the amplification of life sparkling and dancing through every cell of your being. It is a sensual and rhythmic experience of your breathe and body set to modern beats. Applying the powerful technology of kundalini yoga and meditation in unique settings we intentionally breathe and move with purpose for holistic well-being, connection and community. A safe space to move and groove with your highest intentions and socialize with spirit.
Email kymxabooking@gmail.com
"When energy is synchronized and patterned it is exponentially more powerful." ~ Dr. Joe Dispenza from Breaking the Habit of Being Yourself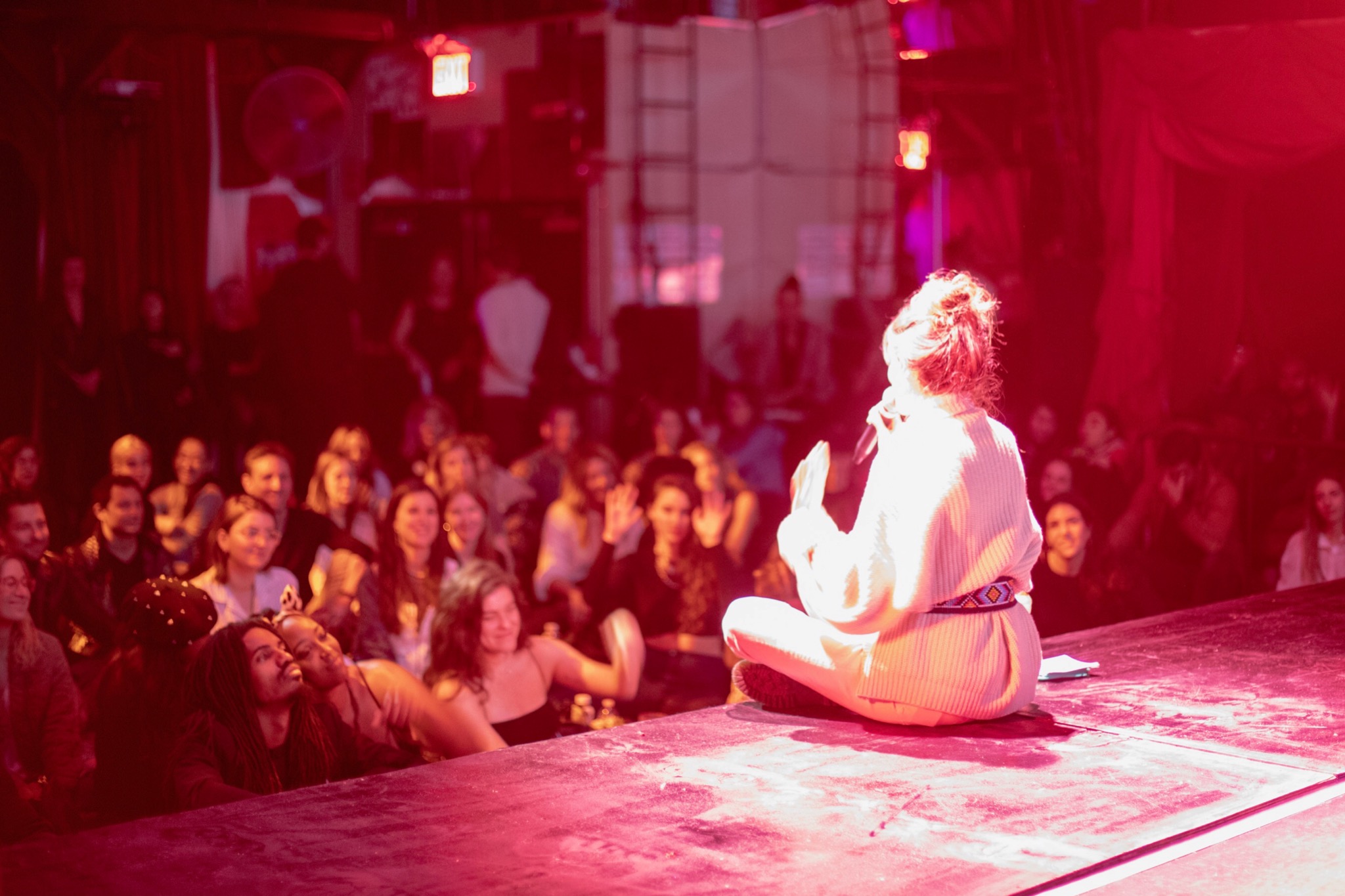 RHYTHMIC MEDITATION
Getting all systems in sync
A fun, invigorating and enlightening way to experience and explore sound, breathe, movement and meditation. Rhythmic meditation gives participants the clarity and boost of energy they need to relieve stress, circulate blood and oxygenate the brain for optimal brain function and balance.
During these sessions you will be guided through an easily integratable technique(s) to add to your vitality toolkit that can be done alone as a regular practice or in groups. A great team building, community cultivating exercise, ice breaker, lunchtime pick me up or alternative to the happy hour pre-party. Each meditation is customized, guided and music hand selected for the individual/group x KYMÅ.
Emphasizing breathe-work paired with rhythmic movement and modern beats, this is a unique introduction to dynamic meditation for those who find it hard to sit still to meditate.
BEATS + BREATHWORK
Where rhythm is life and life is rhythm, we synchronize our breathe to a co-created beat
The origin of the word rhythm is Greek meaning "to flow." We begin to learn to flow with the rhythms of life by simply learning to feel the beat, pulse, or groove. Applying the powerful technology of kundalini pranayam we consciously synchronize our breaths with intentional rhythms for holistic well-being, deep connection and community. These breathwork experiences are a time to sensually connect to the natural flow of your breathe and body to modern beats curated by KYMÅ. Together we create a mandala of breath and compose an electronic beat to breathe to. In each session we find opportunities to release resistance and refine the creative force of the breath. *These are seated experiences.
Intentional soundscapes co-created to take you on a deep journey into the realms of rhythm within
ELECTRIC RELAXATION
Relax Your Mind, Let Your Subconscious Be Free
Recharge your brain and body with customized pranayam practices thoughtfully paired with a synthesis of ancient and electronic music. Cerebal stimulation combined with mindfully curated forms of "respiratory yoga" offer a rich environment to rejuvenate and excite cells, oxygenate the brain and deeply listen introducing an experience of "excited relaxation."
Thoughtfully sequenced and selected soundscapes accompany these experiences for deeper listening and exploration of frequency spectrums to stimulate muscles of the mind and body for dynamic interplay within the electric body.
Synaptic explorations with pranayam practices paired with electronic music.
PRIVATE SESSIONS
Customized Kundalini Yoga & Meditation experiences at your convenience. Get in touch with your highest wisdom and sensory system using the technology of Kundalini Yoga to stir up the depths of your soul and allow meditation to seamlessly integrate into your busy lifestyle. In-home, off-site and virtual private/group kundalini yoga and/or meditation sessions.
For private, group, corporate and retreat bookings email kymxabooking@gmail.com
W E L L N E S S E V E N T S
C O R P O R A T E & B R A N D C O L L A B S